5 THINGS TO ASK YOUR DOCTOR ABOUT LOW BACK PAIN
[Back]
Author: Bradford Mitchell, MD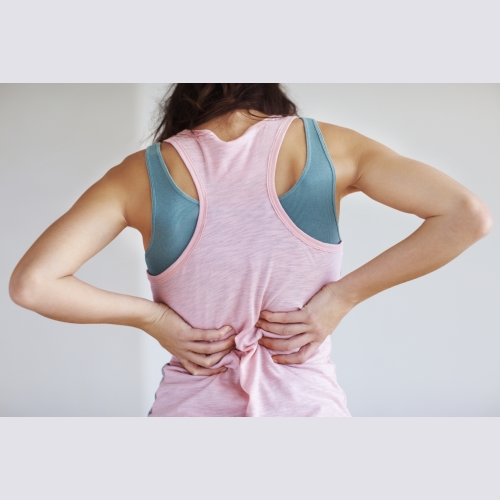 What causes low back pain? There are many causes of low back pain. Fortunately, the most common causes are not conditions that require urgent intervention. Muscle and/ or ligamentous injury, irritation of small joints of the lower spine, and inflammation along lumbar discs are common causes of low back pain that often improve without targeted treatment. Low back pain is usually the result of either a single injury or from overuse. Using poor technique when lifting heavy objects is a common cause of low back pain, so ensuring you lift with your legs and get help with heavier objects can help prevent injuries. Rarely, things like nerve damage, fractures and even cancer can cause low back pain.

Is there anything I can do to improve my low back pain? Yes. If you have a soft-tissue injury to your back, applying heat, stretching, and massage helps to prevent lower back muscles from becoming tight and can improve pain. Over the counter pain medications, such as Advil (Ibuprofen) and Aleve (Naproxen) can also help improve pain and inflammation.

When should I see a physician? You should see a physician if heat, stretching, massage, and over the counter pain medications do not alleviate your pain, or if you have any additionalsymptoms that could be a sign of a more serious condition. Some of these more concerning symptoms (often called "red flag" symptoms) are fever, a recent fall or trauma, numbness, tingling, weakness, bladder or bowel changes or a history of cancer.

Should I get X-rays or an MRI? Rarely. As studies show that the majority of low back pain is caused by conditions that improve with or without targeted therapy, it is only necessary to do imaging in cases where a reasonable period conservative management does not improve pain or in some cases where pain is also associated with red flag symptoms.

What are my treatment options if my pain persists? For the small percentage of cases of low back pain that do not resolve after a period of conservative management, treatment is targeted at the underlying cause after the appropriate work up by your physician identifies the etiology. Often, those with low back pain for a period of time become deconditioned; a return to activity program can be helpful in these cases. For some conditions, physical therapy focusing on trunk, core, and lumbar spine muscles has been shown to help improve back pain. Rarely, prescription medications, steroid injections or surgery are indicated but only for certain conditions.
[Back]